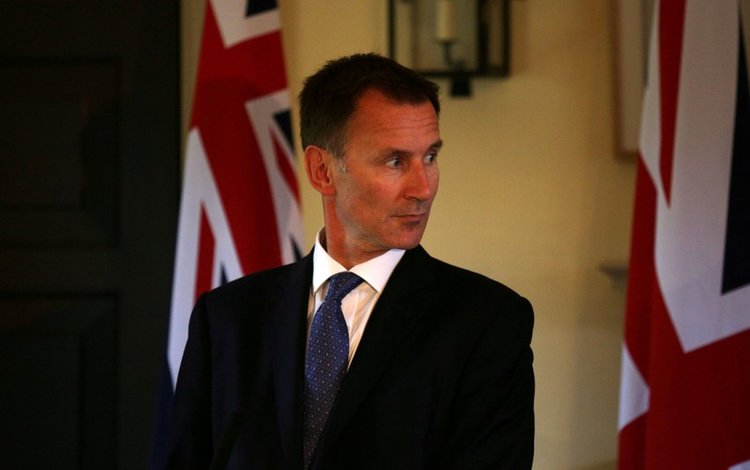 Britain accuses Russian military of cyber attacks
Britain has accused the Russian military of directing a host of cyber attacks aimed at undermining Western democracies by sowing confusion in everything from the 2016 U.S. presidential election to the global chemical weapons watchdog.
In a British assessment based on work by its National Cyber Security Centre (NCSC), Russian military intelligence (GRU) was cast as a pernicious cyber aggressor which used a network of hackers to spread discord across the world.
GRU, Britain said, was almost certainly behind the Bad Rabbit and World Anti-Doping Agency attacks of 2017, the hack of the Democratic National Committee (DNC) in 2016 and the theft of emails from a UK-based TV station in 2015.
The Netherlands said it had caught four GRU officers red handed as they tried to hack into the Organization for the Prohibition of Chemical Weapons from a hotel next door in April.
British Foreign Secretary Jeremy Hunt said;
"The GRU's actions are reckless and indiscriminate- they try to undermine and interfere in elections in other countries"
"Our message is clear – together with our allies, we will expose and respond to the GRU's attempts to undermine international stability," Hunt said. Britain believes the Russian government is responsible for the attacks.
Maria Zakharova, a spokeswoman for the Russian Ministry of Foreign Affairs, told a news briefing that the British accusations were the product of someone with a "rich imagination".
"It's some kind of a diabolical perfume cocktail (of allegations)," TASS quoted Zakharova as telling reporters.
Though less well known than the Soviet Union's once mighty KGB, Russia's military intelligence service played a major role in some of the biggest events of the past century, from the Cuban missile crisis to the annexation of Crimea.