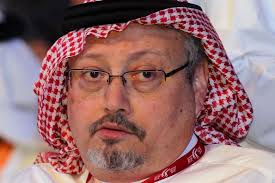 Britain will 'act accordingly' if Khashoggi's story is true – Jeremy Hunt
Britain's foreign secretary, Jeremy hunt has said Britain will "act accordingly" if the appalling stories about the death of Saudi Journalist, Jamal Khashoggi is true.
Saudi Arabia's claim that a dissident journalist died in a fight at one of its consulates is not "credible", said Jeremy Hunt.
"The Government condemns his killing in the strongest possible terms
"Today the thoughts and prayers of the whole House are with his fiancee, his family and his friends, who were left to worry for more than two weeks, only to have their worst fears confirmed."
Riyadh's version of events "does not amount to a credible explanation", he said, adding that "anyone found responsible for any offence must be held accountable".
The case has provoked fresh scrutiny of Britain's relationship with the Gulf kingdom – a key ally and trading partner – with Labour stepping up calls for a boycott in arms sales in the wake of the "horrific murder".
Mr Hunt said that although Britain had close security and business links with Saudi Arabia, these will not stop the government taking action over Mr Khashoggi's death.
He said "We have an important strategic partnership with Saudi Arabia involving defense and security co-operation which has saved lives on the streets of Britain.
"We also have a trading partnership that supports thousands of jobs.
"So whilst we will be thoughtful and considered in our response, I have also been clear that if the appalling stories we are reading turn out to be true, they are fundamentally incompatible with our values and we will act accordingly.
"Indeed such reports are also incompatible with Saudi Arabia's own stated goal of progress and renewal.
"That is why the extent to which Saudi Arabia is able to convince us that it remains committed to that progress will ultimately determine the response of the UK and its allies and we will continue to convey our strength of feeling on this issue to every level of the Saudi leadership."