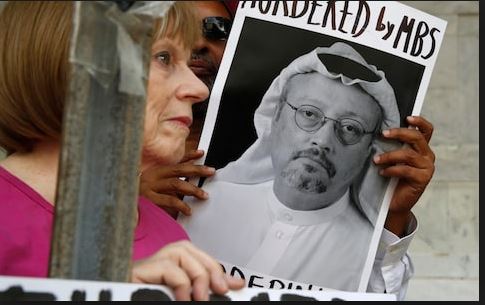 Calls for press freedom echoes over missing Saudi journalist Jamal Khashoggi
The Washington Post has published missing Saudi journalist Jamal Khashoggi's last column – a call for press freedom across the Arab world.
The journalist has not been seen since entering the Saudi consulate in Istanbul on 2 October, where Turkish officials allege he was killed.
Saudi Arabia denies the killing, allowing investigators inside overnight.
Sources close to the investigation have said they have audio evidence of Mr Khashoggi's torture and eventual murder at the consulate.
On Wednesday, President Donald Trump said the US has asked for the recording "if it exists".