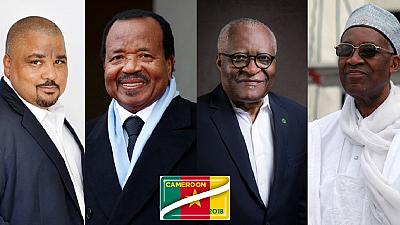 Cameroonians go to polls to elect new president
Cameroonians are heading to the polls in an election widely expected to extend the 36-year rule of President Paul Biya and confirm his place as one of Africa's last multi-decade leaders.
Polls opened at 0800 local time in the Cameroon capital, Yaounde today and armed security could be seen stationed outside one school being used as a polling station.
A victory for Biya, who has ruled since 1982, would usher in a seventh term for the 85-year-old and see him stay until at least the age of 92, bucking a tentative trend in Africa where many countries have installed presidential term limits.
Looming over the polls is a secessionist uprising in the Anglophone Northwest and Southwest regions that has cost hundreds of lives and forced thousands to flee either to the French-speaking regions or into neighbouring Nigeria.