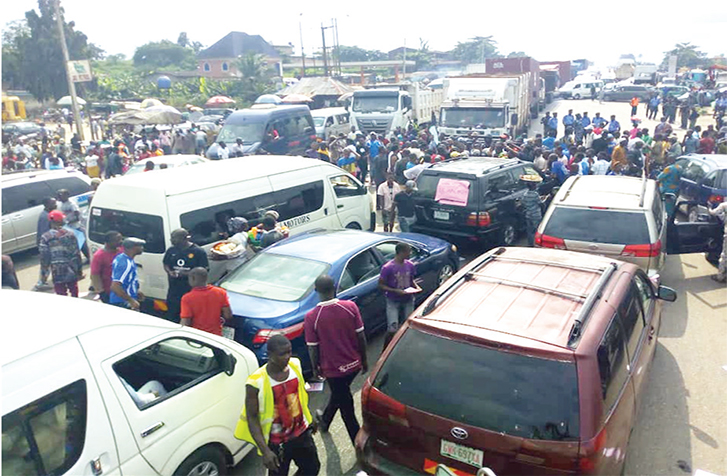 The Benin/Ore highway is currently on lockdown as members of the Ekiadolor community and students of the college of education located in the community, that is proposed to be upgraded to Tayo Akpata University, are carrying out a protest.
The protest is believed to be against the upgrade of the college of Education which was made about three years ago but without any visible action after the announcement by the Edo state government.
The affected communities are asking the government to either leave the college or show more commitment to developing the proposed upgrade to Tayo Akpata University of Education.