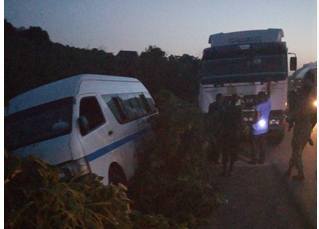 Nigeria's Amputees footballers involved in auto crash
The Nigerian Amputee football team who we will play their first match against Brazil on October 28 at the Amputee World cup in Mexico were involved in an auto crash on Monday on their way to Abuja along Lokoja-Abuja road.
Isasaba Pius, board member, Amputee federation of Nigeria who confirmed the incident reports that the accident occurred when the driver lost control. He however said no life was lost in the incident.
The players were on their way to Abuja to process their visa for the forthcoming Amputee World cup.