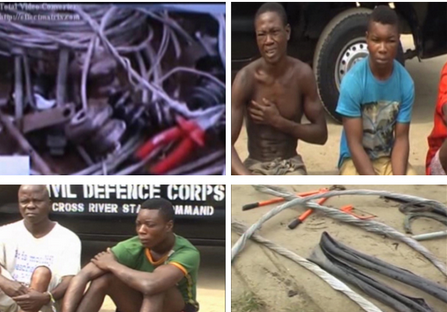 Officials of the Nigeria Security and Civil Defence (NSCDC) have paraded four vandals for destroying cables worth over ten million naira which belong to Benin Electricity Distribution Company (BEDC).
The suspects were arrested while moving the cables in a vehicle to their buyers.
Parading the suspects in Akure, the state commandant of the NSCDC, Pedro Ideba said the suspects would be charged to court to serve as a deterrent to others.
Also paraded was a man who is pretending to be a lunatic
Ideba said an alert of a deposit of over one million was found on his phone.