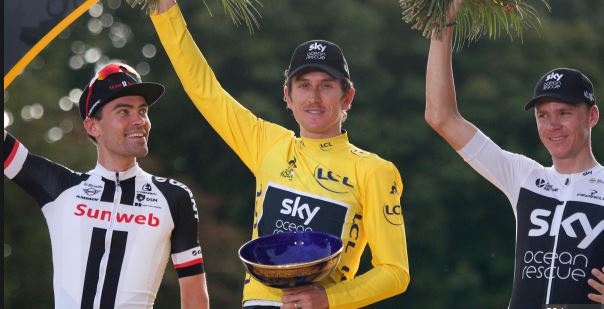 Please return my 'Tour De France trophy' – Geraint Thomas
France police are currently investigating a case of stolen 'Tour De France trophy' belonging to Geraint Thomas.
The police says investigations are currently ongoing after the trophy disappeared during an event in Birmingham.
Thomas, who won his first Grand Tour title this year, has however appealed to the thieves saying 'Please return my prized asset'
The trophy was stolen from a cycle show.
The trophy was taken after Thomas's Team Sky loaned the trophy to sponsors Pinarello to display at The Cycle Show in Birmingham.
The black and gold handmade trophy was presented to the Welshman this summer when he became only the third Briton to win the Tour de France.