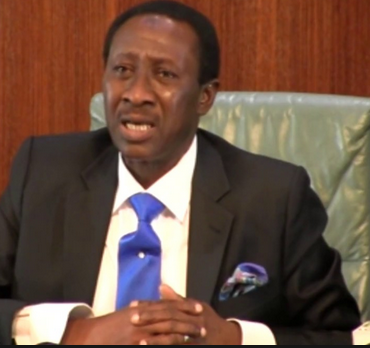 Nigeria's National Security Adviser, Babagana Monguno, has identified factors responsible for recent conflicts in parts of the country.
Addressing a news conference after a security meeting in Abuja, Monguno said the conflicts are as a result of unresolved issues which "non state actors" cashed in on to foment trouble. He warned that those culpable will face the weight of the law.
Sifon Essien reports that the spate of violent conflicts continue to threaten the security of Nigeria just as the government has stepped up efforts to stem the tide.
Security chiefs meet regularly to review the situation and adopt measures they believe can ameliorate the security challenges, and one of such meetings was chaired by the National Security Adviser, in the wake of conflicts in Kaduna State that claimed dozens of lives.
Monguno frowned at the proliferation of arms and other illegally acquired control items, promising to check their use. He advised Nigerians against purveying fake news and hate speech, noting their destructive tendencies.
At the end of the day, the participants agreed on the need to promote peaceful co-existence among the numerously ethnic nationalities in the country.