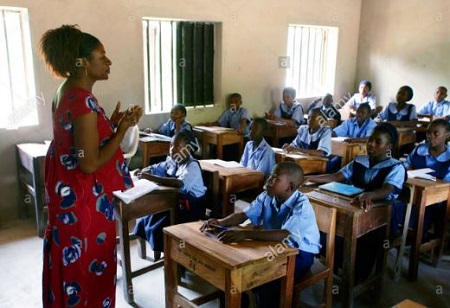 The Education Partnership Centre has held its 4th Nigerian Education innovation summit in Lagos with a call to teachers to be accountable in their line of duty.This year's theme is: "Accountability and Transparency in the Education Sector" and focuses on its Issues, Challenges and Opportunities.
The Nigerian Education innovation summit has become a key event in the country's education event calender where key players from government, research and academia meet to discuss the sector.
The summit usually brings educationists together to identify education as a key component to economic growth. They discuss educational issues, challenges and practices pertaining to transparency in Nigeria's education sector.
Speakers took turn to analyse the need to employ people with educational drive without political motives and see beyond beautiful classroom but intelligent students. It was also gathered that the number of out of school children in the past three years has hit 10.5 million.
And the speakers said capacity building of teachers needs to be enhanced and adequate measures should be taken to reduce the figure
Guest speaker want teachers, parents, and guardians to always be accountable for a child's failure and give adequate support in building their intellectual capacity for the future.
The educationists want government to make education free and affordable for those who do not have the means to do so.