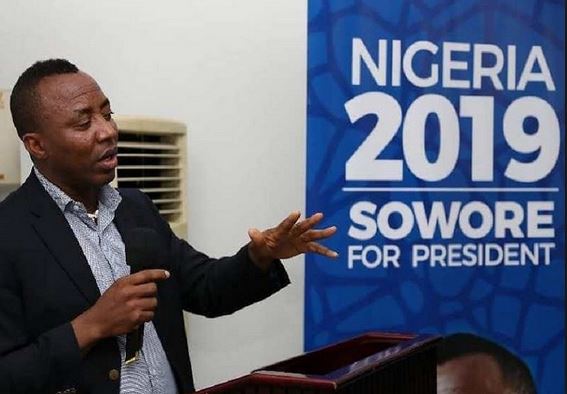 AAC Presidential candidate accuses army generals of making fortunes out of insurgency
Nigerian Army Generals have been accused of making fortunes out of Boko Haram crisis, the reason the insurgency has lasted longer than expected.
Presidential candidate of the African Action Congress AAC Omoyele Sowore made the accusation in Sokoto.
Sowore says if elected the president of Nigeria, his approach to the security challenges facing the country will be different with measurable result.
Issues such as minimum wage, out of school children, fighting poverty and youth unemployment among others will be the focus of his government.
The Boko Haram insurgency has ravaged the north eastern Nigeria in the last ten years of its operation with over two million persons displaced and over seven thousand killed.