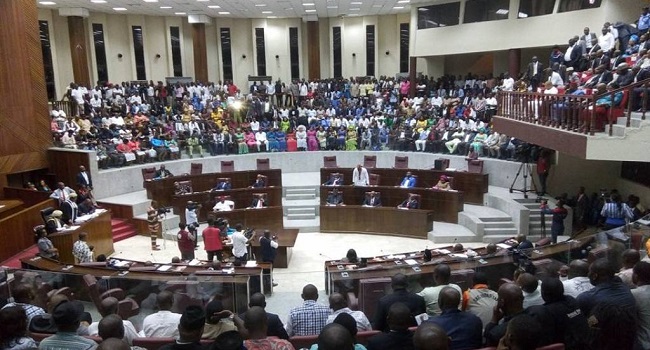 Five members of the Akwa Ibom House of Assembly have been removed from office, after a clash on Tuesday with their colleagues and the state government.
The five are all members of the opposition All Progressives Congress, and were earlier at parliament where they sat and suspended 11 other lawmakers.
And as they were still sitting, the state governor, Udom Emmanuel showed up with police officers, and officials of the State Security Service to chase them away.
This caused some violence, and when lawmakers of the ruling party took control of the assembly,they called for the arrest of the five lawmakers, and the redeployment of the commissioner of police who has been in office for just one week.