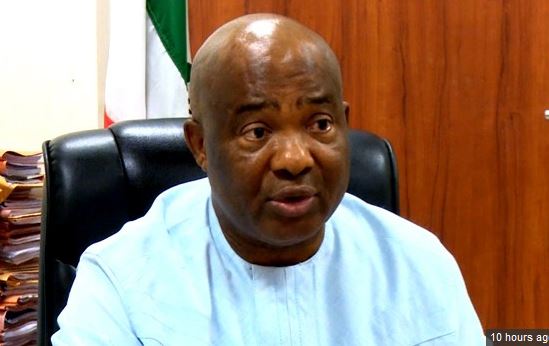 The Chairman of the Presidential Investigation Panel for Recovery of Public Property, Chief Okoi Obono-Obla said that the governorship candidate of the All Progressive Congress in Imo state, Senate Hope Uzodinma has over stretched his committee and that the panel will have no option than to lay siege on his house.
The Panel had on Sunday arrested Uzodinma over his alleged complicity in $12 million contract fraud of dredging in Calabar.
The panel later admitted Uzodinma to administrative bail and asked him to return on Monday for interrogation.
Uzodinma,however pleaded with the panel to allow him to come in Tuesday so as to attend to his health.
The panel had waited for Uzodinma on Tuesday till around 3pm but to no avail.
It was however learnt that Uzodinma later called to plead with the panel again to allow him come by 8pm.
As 8:30pm, Uzodinma was yet to report to the office where the panel sat.
The chairman of the panel held that they would not have any option than to lay siege on his house.
According to him, "the man is still running away from the law. He told us ,he will be coming by 8pm, but he has not reported. And if he does not report tonight, we will lay siege on his house tomorrow.