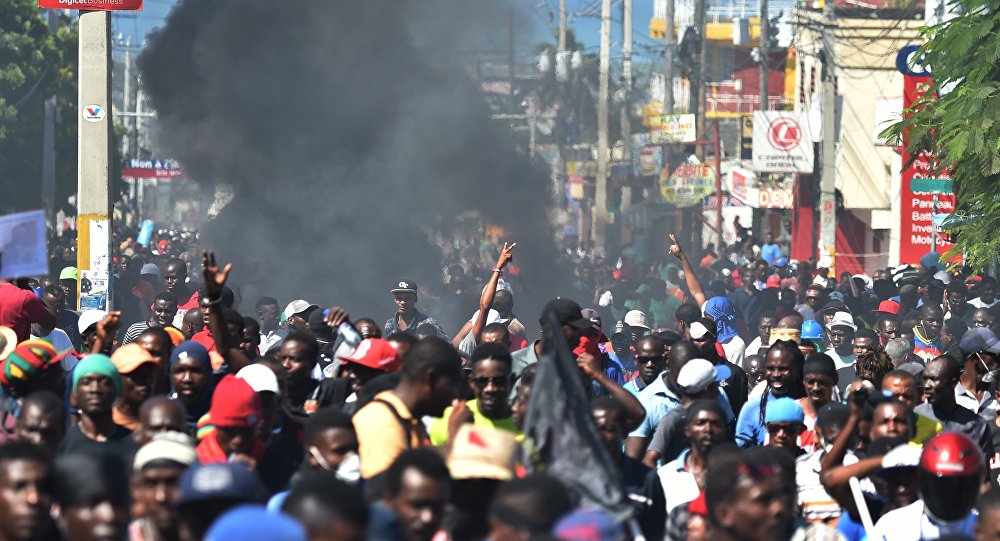 Alleged corruption: Many protest against Venezuan President Moise
Hundreds of people have taken to the streets of Port-au-Prince to march against government corruption, targeting their ire specifically on President Jovenel Moise and the government use of Petrocaribe funds.
Clashes did not break out, but protesters burned tires as well as cars.
The march was billed as a general anti-corruption protest, but many signs and banners called out the government over a scandal involving the Venezuelan Petrocaribe oil loan program.
A report by Haiti's Senate accused former government officials of embezzlement, abuse of authority and forgery involving the Petrocaribe program during the 2008-16 administrations of former presidents Rene Preval and Michel Martelly.
A lot of protesters had harsh words for current president Jovenel Moise, calling on him to resign.