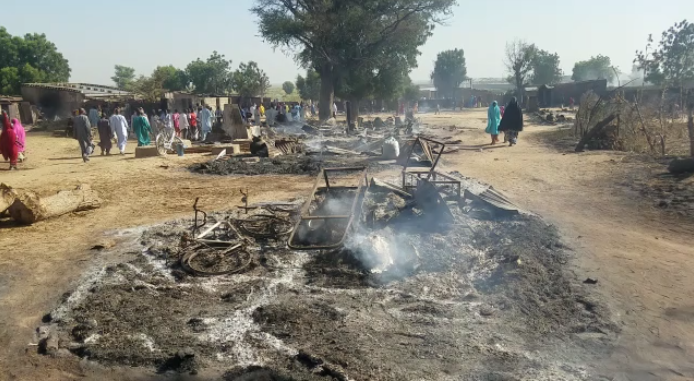 Three communities along Bama to Maiduguri highway were attacked and sacked by Boko haram fighters lon Wednesday night.
Eyewitness account said the fighters who came in their numbers circled the communities of Bulabirin, Gworzari, Kofa simultaneously setting the them ablaze and killing about 12 residents.
The attackers destroyed buildings, huts, killed and burnt down several domestic animals in their wake ,as they progressively Moved from one community to another in the darkness of Wednesday night.
The communities are host to hundreds of internally displaced persons and is a stone throw from the university of Maiduguri is vulnerable to attack due to its porosity and location along the Maiduguri to Bama highway.
As at this morning, many affected victims were seen preparing to bury their dead and picking up what is left of last night's attack.
Emergency agencies are seen trying to reach out to assist the victims with the Military providing support at the flash point of the attack.