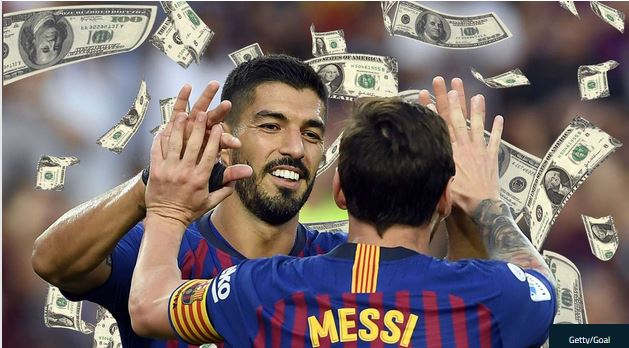 With money continuing to grow in football, both Barca and Real Madrid lead the way for average spend per player, per year on salaries.
Barcelona have set a new salary-spend record by becoming the first team in any sport with an average wage per player of £10.45 million ($13.76 million) a year, according to the 2018 version of the Global Sports Salary Survey.
This season, the Spanish giants will pay their first-team squad an average of over £200k ($265k) per week before bonuses, with that figure rising by 33 per cent since 2017-18.
Lionel Messi's contract renewal that he signed in 2017 boosted that number , with the signings of Philippe Coutinho, Arthur Melo, Malcom and Arturo Vidal contributing further to the overall increase of the wage budget.
There were also new deals for the likes of Gerard Pique, Sergi Roberto, Samuel Umtiti and Sergio Busquets to further nudge the average spend per player up to more than £10m ($13m) per year.
Real Madrid, meanwhile, feature in second place in the table, with their players earning an average of £8.1m ($10.6m) a year.