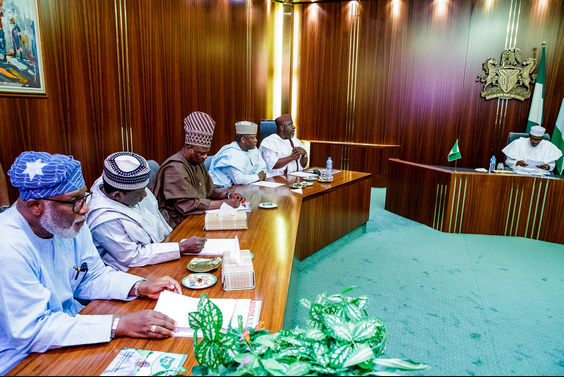 President Muhammadu Buhari met with state governors at State House to discuss the national minimum wage, but no decision was reached at the end of talks.
Governors have been unhappy with the raising of the minimum from 18,000 to 30,000 naira, because they say it would bankrupt most states.
30,000 naira was reached by a tripartite committee set up last year to review the minimum pay.
State House correspondent ,Tai Amodu reports that the governors did not speak to journalists after their meeting with the president.