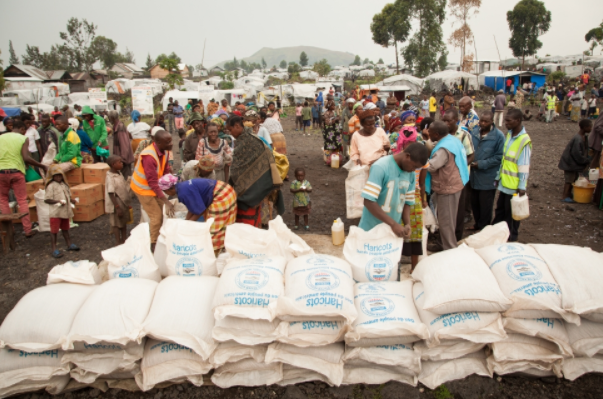 The Chinese government in collaboration with the Special Task Force codenamed Operation Safe Haven, has donated relief materials worth six million Naira to Internally Displaced victims in Plateau State.
The Chinese embassy said the gesture is to support crisis victims in Plateau and also aid the Nigerian government maintain peace and Stability.
TVC News Plateau Correspondent Funom Joshua reports that the farmer/herder clashes and other forms of crisis have taken their toll on rural communities in Plateau state with so many residents, internally displaced.
The Chinese government is looking beyond just investing in the country, choosing to donate six million naira worth of relief material to assist IDPs in this camp on the Plateau.
The Special Taskforce on the Plateau codenamed Operation Safe Haven, is touched by the gesture and is happy to provide safe passage for the Chinese delegation to the IDP camp.
The Taskforce Commander discloses that his men have been putting in their best to ensure that the IDPs return to their various homes within the shortest possible time.
The crisis is yet to abate, but this Taskforce is more determined than ever to bring an end to it, by ensuring that perpetrators of any act of lawlessness in the State are dealt with decisively.
The IDPs and their handlers are gratified by this collaborative effort by the Chinese government and the Special Taskforce which they say has won their hearts and minds.