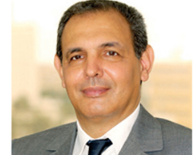 Chief Executive Officer, Casablanca Stock Exchange, Mr Karim Hajji has been elected as the new president of the African Securities Exchanges Association (ASEA) following an election in Lagos as Mr Oscar Onyema stepped down as the president.
Mr Karim Hajji was elected at the association's 22nd Annual General Meeting while Mr Edoh Amenounve was elected as deputy president.
According to a statement released by the association, it said Hajji would take over the leadership of the association from Onyema, after he had successfully served two terms as president of ASEA.
It said other officers constituting the newly formed ASEA executive committee were the Chief Executive Officer, Nairobi Securities Exchange, Mr Geoffrey Odundo; Chief Executive Officer, Johannesburg Stock Exchange, Ms Nicky Newton; Chief Executive Officer, Egyptian Exchange, Mr Mohammed Saleh; Chief Executive Officer, Botswana Stock Exchange, Mr Thapelo Tsheole; Chief Executive Officer, Douala Stock Exchange, Mr Pierre Ekoule; Chief Executive Officer, Ghana Stock Exchange, Mr Koffi Yamoah; and Chief Executive Officer, Rwanda Stock Exchange, Mr Pierre Rwabukumba
Hajji, while speaking on his election, said, "I am looking forward to working with each member of the executive committee to continuously advance the vision of ASEA, while delivering value to the membership."