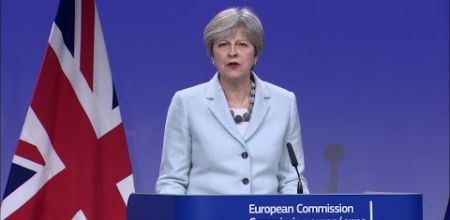 EU leaders agree on UK's withdrawals
European Union leaders have formally agreed a Brexit deal and urged Britons to back Prime Minister Theresa May's package in the face of furious opposition in the British parliament.
The 27 leaders took barely half an hour at a summit in Brussels to rubber-stamp a 600-page treaty setting the terms of Britain's withdrawal from the EU on March the 29th and a 26-page declaration outlining a future free trading relationship.
May joined them shortly afterwards to seal the accord.
The biggest question now facing the EU is whether May's divided minority government can steer the deal, which foresees London following many EU rules for years to come to keep easy trade access, through fierce resistance in parliament in the coming weeks from both supporters and opponents of Brexit.