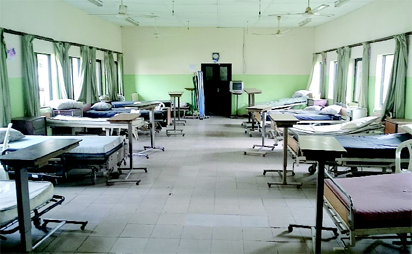 The lack of confidence in the Nigeria's healthcare sector has reportedly led to the increase of top public officers and other wealthy Nigerians with life threatening ailments traveling abroad in search of better medical care.
According to reports, this is due to inadequate medical equipment and personnel which results in lack of confidence in the system.
Sunrise River Press reports that more than 50 countries have identified medical tourism as a national industry but Nigerians would rather go outside for treatment.
Business day Nigeria also said 47% of outbound medical tourism in Nigeria go to India
The 47 percent of Nigerians who visited India for medical purposes amounted to 18,000 persons and they expended N41.6 billion.
Nigeria's former Minister of Health Professor Babatunde Oshotimehin, had in 2011 recorded that about $200 million which is equivalent to 20% of the budgetary allocation for the healthcare sector in 2010, could be saved annually if Nigerians who travel abroad for medical services could be treated locally.
A preview of the budget reveals that Health sector was 340.456bn which represents 4percent of the total budget.
The United Nations Children's Funds (UNICEF), advice that Nigerian Government should target 15 per cent of the annual national budget allocation to the health sector.