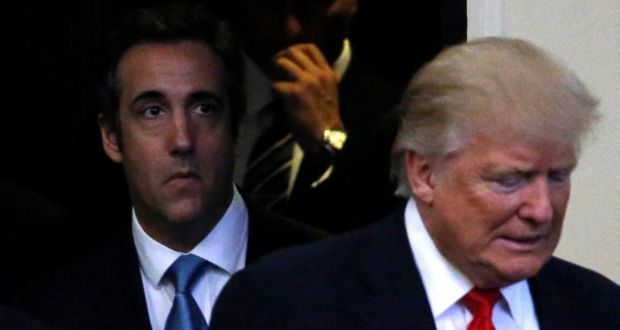 Former Trump lawyer Cohen pleads guilty to lying to Congress
U.S. President Donald Trump's longtime personal lawyer Michael Cohen has pleaded guilty to making false statements to Congress regarding a Trump Organization real estate project in Moscow, putting fresh pressure on the president.
Cohen entered the guilty plea in federal court in Manhattan to one count of making false statements to Congress in an investigation into whether Trump's campaign worked with Russia to sway the election.
Cohen said that in 2017, he submitted a written statement to Congress saying all efforts relating to the real estate project in Moscow had ceased by January 2016. Cohen said that in fact these efforts continued until June 2016.
Cohen also said that in the statement to Congress, he claimed to have had limited contact with Trump concerning the project, when in fact it had been "more extensive."
He added that he falsely told Congress he never took any steps toward traveling to Russia, when in fact he had discussed traveling there, although he never did.
President Trump attacked his former lawyer, calling him a weak person and accusing Cohen of lying about the real estate project to try to obtain a reduced sentence from prosecutors.