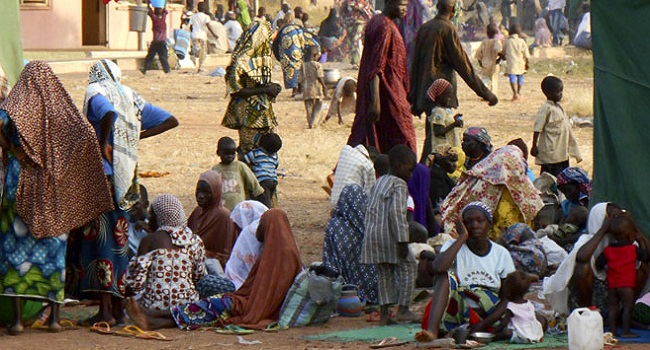 There is growing attention on the plight of internally displaced persons in Nigeria, with International aid groups working with government to ensure the IDPs get better welfare and return to their homes. TVC NEWS Senior correspondent Femi Akande reports that distressed, homeless and poor are the plight of Thousands of internally displaced persons in Nigeria. They depend on aid and relief handouts from international and domestic humanitarian organisations.
The international committee of the red cross is in the front line coordinating humanitarian assistance for the growing number of displaced persons.
Patricia Panzi, Africa's regional director for the ICRC said the dire situation of the IDPs need a state of emergency.
Lately, Humanitarian workers now find themselves in harm's way making it increasingly difficult for relief to reach the most needy.
The ICRC, while still grieving the death of two health workers abducted and killed in the line of duty, continues to provide humanitarian assistance.
Patricia Panzi recounts her experience on ground in Nigeria's North-East, The stories of women and other vulnerable groups and how they are adapting to a way of life away from their ancestral homes.
It is still uncertain when their towns will be safe again, but in these camps many of the IDPS have found respite from terror, but they must now endure the unbearable and harsh living conditions.