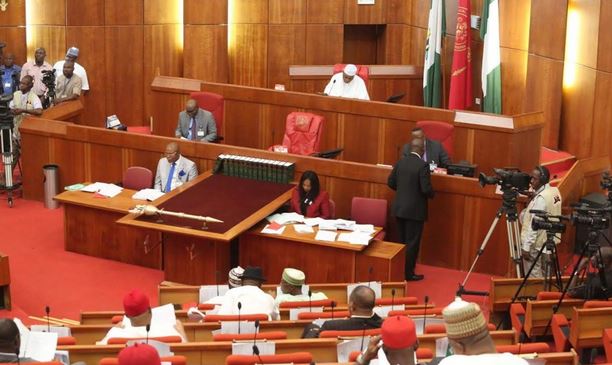 Labour strike may stall National Assembly's resumption
The nationwide strike declared by the Organised labour which commences 12am Tuesday, 6th November, 2018 may stall the resumption of National Assembly.
The lawmakers who embarked on two weeks recess on Wednesday, October, the 24th, for oversight functions, are expected to resume for plenary session this Tuesday.
The notice of strike was contained in an internal memo by the Parliamentary Staff Association of Nigeria, PASAN, directing members to yield the call for a national strike as directed by organised labour.
The memo read in part "PASAN as an affiliate member of Nigeria Labour Congress directed all its members to join and fully participate in the strike action as scheduled.
In view of this directive, all members are hereby directed to fully participate with maximum compliance and total shutdown of service in their respective duties."
It is yet unclear if ongoing meeting between labour and government will direct otherwise. That will only mean that a figure is agreed to as new minimum wage by all parties in the Committee.