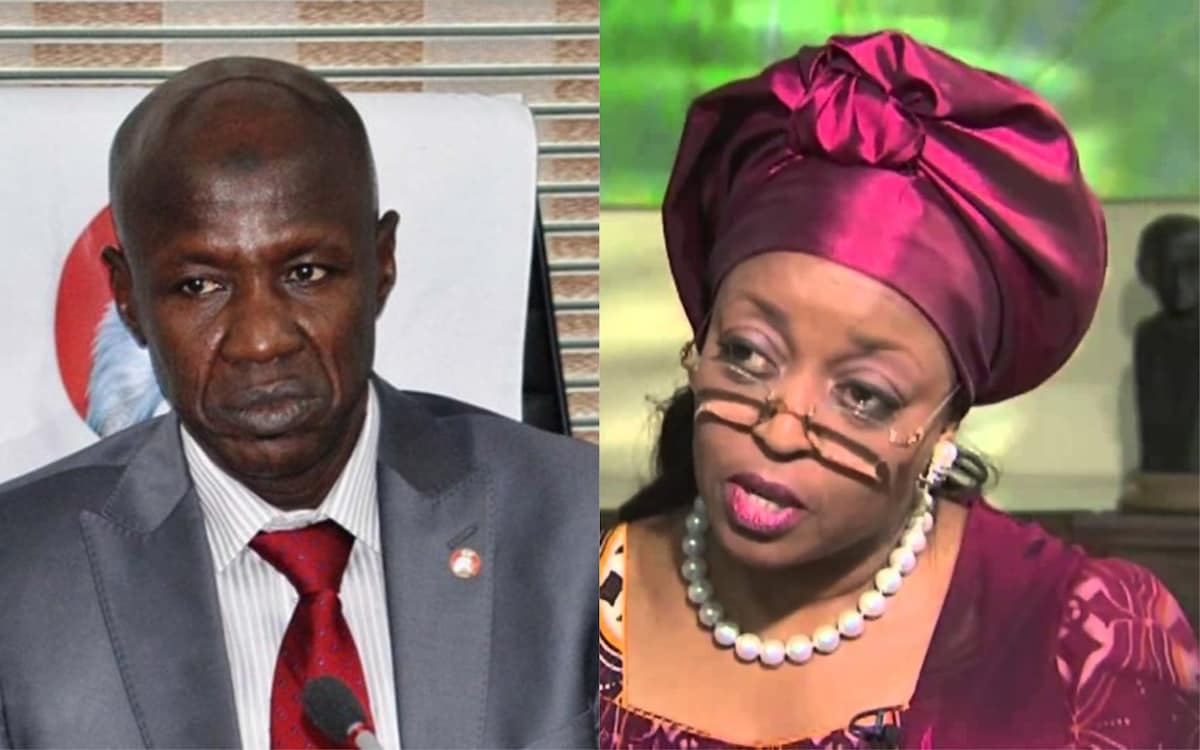 The action chairman of the Economic and Financial Crimes Commission, Ibrahim Magu is currently in the United Kingdom, to begin the process of extraditing former Petroleum Minister, Diezani Alison-Madueke.
Ibrahim met with the UK National Crime Agency to also discuss the economic commission's efforts in recovering all ill-gotten assets domiciled in foreign domains by Nigerian politicians.
He will also discuss ways to fast-track the extradition of such persons involved.
He said apart from Diezani, there were several other politically exposed persons who have fled the country since 2015, when President Muhammadu Buhari took office.