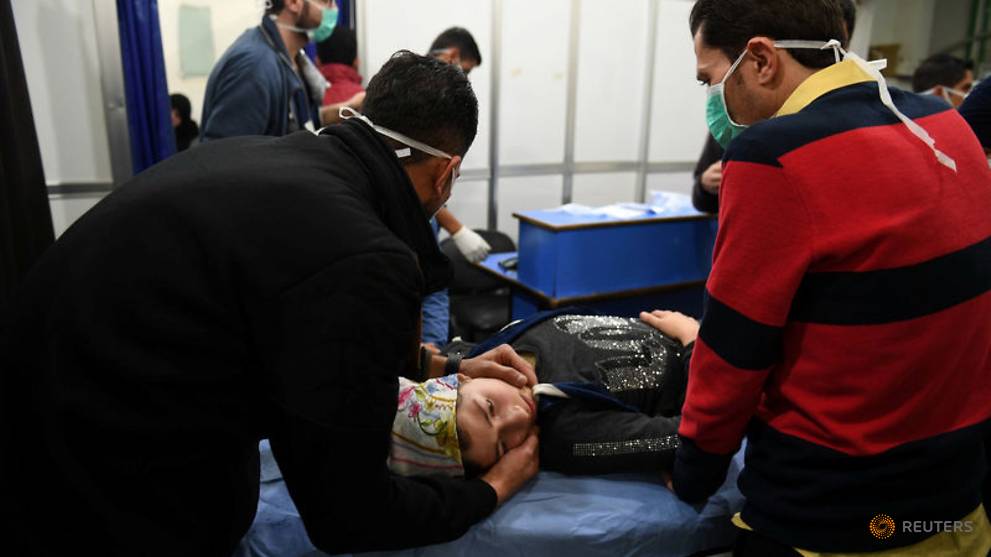 More than 100 injured in Syria's Aleppo gas attack
Syria has accused insurgents of wounding more than 100 people in a suspected toxic gas attack in Aleppo, which a health official describes as the first of such an assault in the city.
The shells spread a strong stench and caused dozens of people breathing problems on Saturday night in Aleppo, which is under state rule.
Television images showed ambulances bringing people wearing face masks to a hospital. More images showed people getting treatment inside the emergency room.
One doctor said patients suffered difficulty breathing, eye inflammation, shivering and fainting. Hospitals had discharged many people overnight.