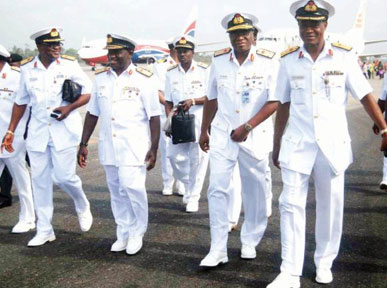 The Nigerian Navy said it will always support institutions responsible for the conduct of elections in the country, but will not be involved in politics.
Rear Admiral Bee Ibe-Enwo made this promise while leading troops on behalf of the Naval Chief on a ten-kilometre march through the streets of Abuja.
He asked the troops to always stay fit to carry out their constitutional assignment.