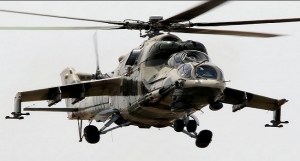 The Nigerian Airforce has launched an offensive on fleeing Boko Haram insurgents who invaded a military base in Metele village, Guzamala Local Government Area, Borno State.
The airforce says the air strikes led to the destruction of vehicles, including gun trucks.
The military hierarchy has promised to "smoke out" the insurgents behind the ambush and killing of scores of soldiers in Metele.
Meanwhile, the Nigerian Army has relocated this year's Army Conference from Benin, in Edo State to Maiduguri, in Borno State.
The conference will hold from Tuesday November the 27th, to Friday the 30th.