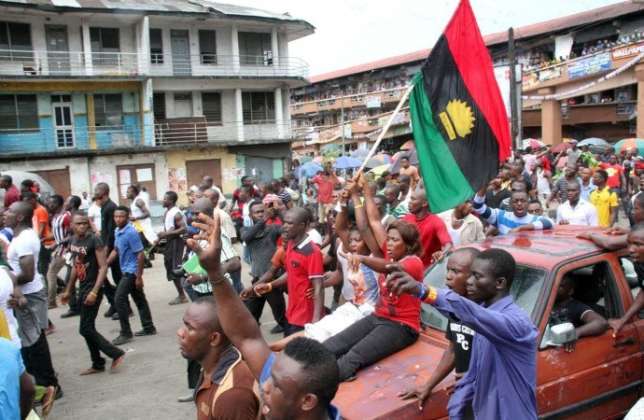 No fewer than 33 members of the proscribed Indigenous People of Biafra, IPOB who are accused of clashing with police in Anambra were earlier in the week paraded by the force.
They were shown to media in Awka by the force Public Relations officer, Jimoh Moshood .
Moshood said police are now working to retrieve two AK-47 rifles and ammunition allegedly stolen by the group during a protest last week, that led to the clash.
He also said the suspects will be charged with terrorism.