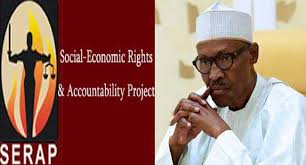 The Socio-Economic Rights and Accountability Project has called on President Muhammadu Buhari to set up a commission of inquiry to investigate the spending of defence and military budgets between 1999 and 2018.
The non-governmental organisation said the probe would help to promote transparency and accountability in the sector and end the killings of Nigerian soldiers, like the recent case in Metele village of Borno state.
SERAP is concerned that many cases of those alleged to have diverted and shared funds meant to purchase arms to fight Boko Haram have stalled, and want them referred to the International Criminal Court.