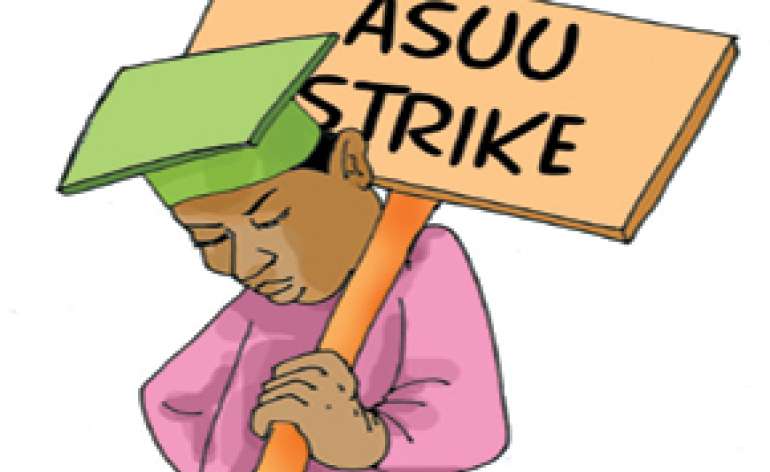 A meeting between the leadership of the Academic Staff Union of Universities, ASUU, and the representatives of the federal government over issues raised by the union ended in a deadlock on Thursday.
The meeting which lasted for about five hours, was meant to produce results that will put an end to the strike.
The lecturers' union says the strike won't be called off until all demands are met by the Federal government.
Both parties agreed to resume talks next week to resolve the ongoing strike.
Chairman, Federal Government negotiation team, Dr. Wale Babalakin who was on TVC News Breakfast show earlier to respond to comments from ASUU Chairman who was on the same show, said there's no denial that Nigerian Universities needed to be funded adequately to assist it reclaim its position in the comity of Univwrsities. He however cautioned that government alone cannot fund University in Nigeria.
Babalakin who also enied ASUU's allegation that he's frustrating negotiation process, cautioned that the leadership of the Union should rather focus on what will profit the Nigerian universities and students, rather than name-calling.
Speaking on ASUU's demand that government should allocate 26% of the national budget to education, Babalakin said the committe's position is that FG should give the universities what it requires, not necessarily pegging it at 26% because what is required may even be more than 26%.
Meanwhile, ASUU national president, Prof Abiodun Ogunyemi, who spoke briefly to the press shortly after the meeting which started by 3:16pm and ended by 8:19pm, said the strike is ongoing and has not been called off as the union's demands are yet to be met.
He said, "We have just started the discussions, we have not really gone far. So what we have done today is just to open up the issues. So the strike still continues. We have not fixed a date for the next meeting but by tomorrow, we should know."
It would be recalled that the union which commenced strike on November 5, has remained resolute despite federal government's offer of the release of N20 billion as part payment of its demands.
The lecturers described the proposal as  a paltry sum, incapable of solving the myriad challenges of the nations public tertiary institutions, and is neither  enough to settle their demands in terms of renumeration and others.