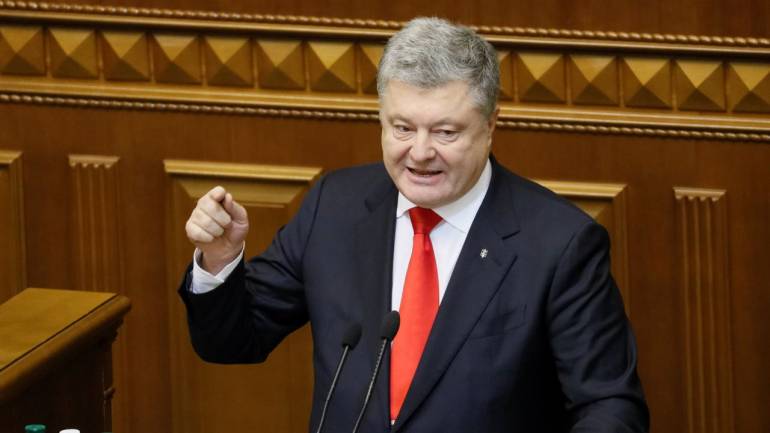 Ukraine warns of land invasion by Russia, imposes 30 days martial law
Ukraine has imposed martial law for 30 days in parts of the country most vulnerable to an attack from Russia.
This comes after the capture of three Ukrainian vessels by Russia, a crisis that threatens to pitch the two countries into open conflict.
Ukraine is under martial law and its forces are on full combat alert.
The 30-day order was approved by parliament after President Petro Poroshenko warned of the "extremely serious" threat of a land invasion by Russia.
The crisis erupted when Russian border patrol boats seized two small Ukrainian ships and a tug boat on Sunday near Crimea, after opening fire and wounding three sailors.
Russia says the boats had entered its territorial waters illegally and has so far ignored international calls to release the vessels and some 24 Ukrainian sailors.