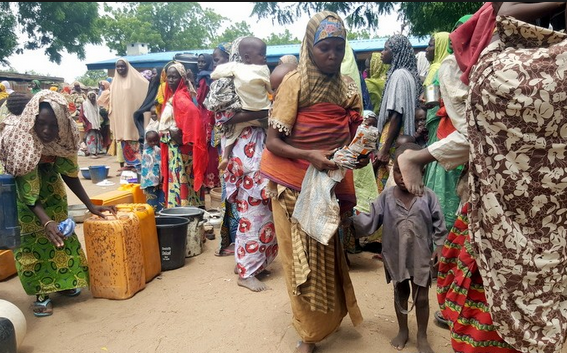 The Nigeria Humanitarian Fund has been launched in Lagos to provide private companies and business the opportunity to contribute to a Country-Based Funding, to support victims of insurgency.
Correspondent Ugochi Oluigbo was at the launch, reports that ten years of conflict have left more than 7 million people in dire need of aid in the three worst-affected states of Borno, Adamawa and Yobe and burdened Nigeria with 1.8 million people who are internally displaced.
It is the first-ever joint humanitarian fund globally in which the private sector alongside donor countries provide assistance for humanitarian action will serve as a blueprint for other country-based funds.
The partnership aims to bring more timely and effective lifesaving support for the affected population.