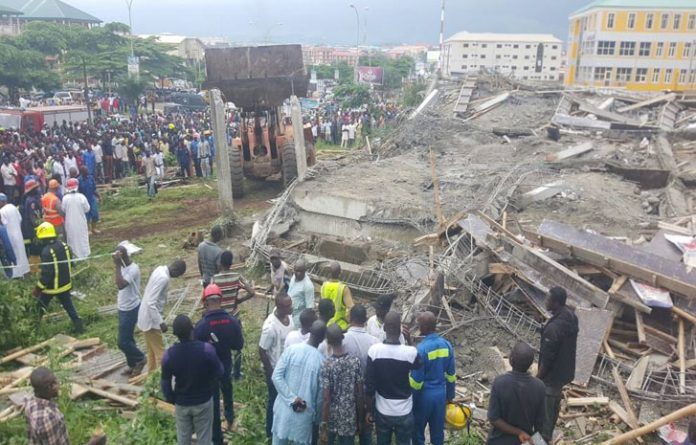 Emergency workers at the site of collapsed seven-storey building in Port Harcourt have said more than 30 persons have so far been rescued, but about 7 others have been confirmed dead.
This is as rescue efforts at the site entered day 7.
Our Correspondent, Uche Okoro, who has been following developments at the site reports that rescue workers were seen drilling through layers of concrete decking for this 7-storey building that collapsed last Friday.
It's a race against time as engineers work round the clock, cautiously clearing the rubble piece by piece. Though it's been almost one week since the tragedy occurred, officials on site are hanging to the possibility of rescuing more persons alive.
Some volunteers were also allowed to contribute in their own little way to ongoing rescue efforts.
There are no indications that search and rescue efforts would be called off soon as officials are yet to ascertain the actual number of persons still trapped underneath this rubble.