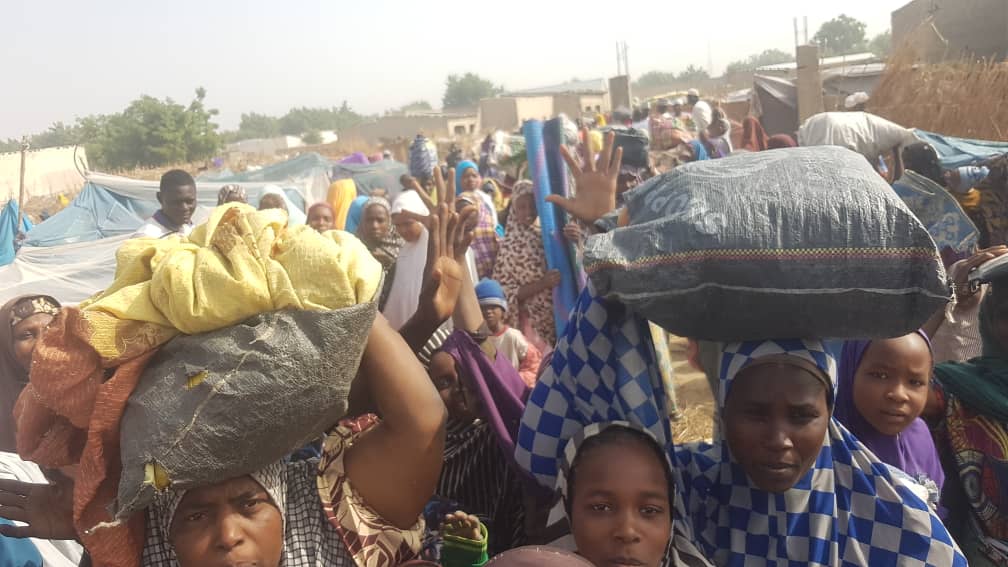 Following the invasion of Buni-Gari town in Yobe state by Boko Haram terrorists, the residents of Baga are beginning to troop into the city of Maiduguri in their numbers.
Speaking to TVC News, they said they are in dire need of humanitarian intervention as they are left in an open space without any form of life support, however they engaged in making temporary shelters for themselves.
Amongst the arrivals are women, children , the aged and the handicaps who have spent 2 to 3 days walking a distance of about 200 km from the troubled spot.
Many of them are still trapped at Monguno Community which seems to be the only safe area for the victims of baga and its neighbouring communities.