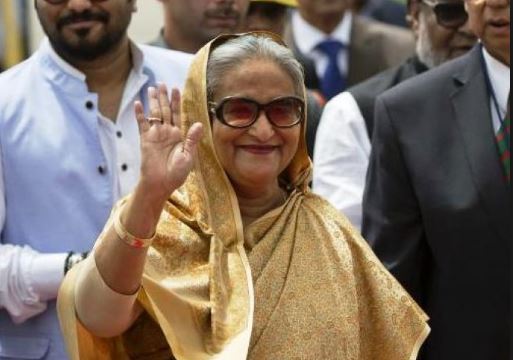 Bangladesh elections: Sheikh Hasina returns for new term as prime minister
Sheikh Hasina is set to return for a new term as Bangladesh prime minister.
Sheikh secured her fourth consecutive term with a landslide victory in Bangladesh's election according to the election commission on Monday.
Her ruling party and its allies won 288 of the 300 parliamentary seats contested, surpassing its previous election wins.
Meanwhile, the opposition has condemned the vote saying it was marred by violence, intimidation and vote rigging claims.
Opposition won just seven seats and have demanded a new vote.