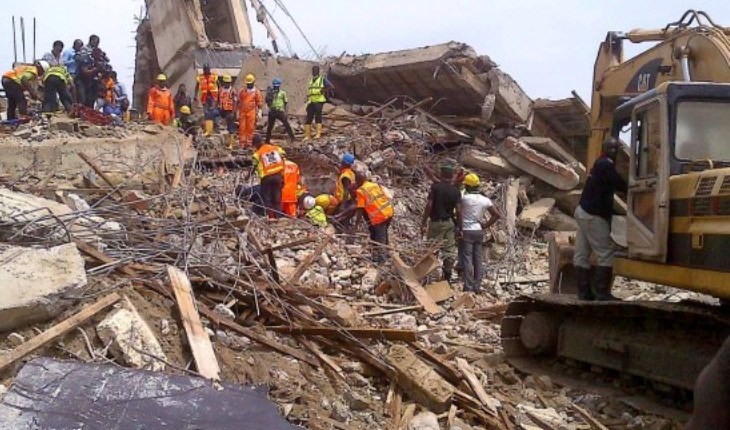 The Death toll from the collapse of a 7-storey building in Port Harcourt has risen to 10 following Tuesday's recovery of another body from the site where ongoing search and rescue operations have now entered the eleventh day.
The total figure of persons retrieved from the rubble now stands at 41 with 31 rescued alive with injuries and 10 persons confirmed dead.
Though its been more than one week since search for survivors began, rescue workers insist that progress is being made.