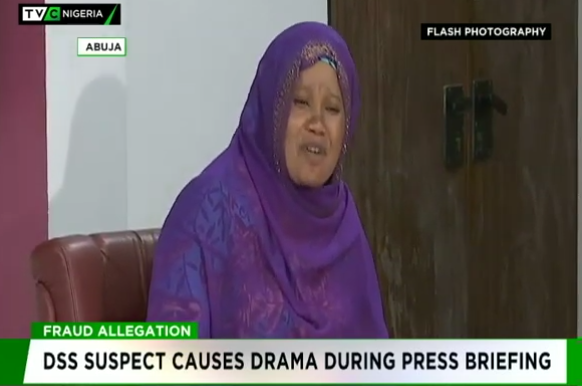 A suspect on Monday, staged what can best be described as drama at the Headquarters of the Secret police.
The lady, Amina Mohammed also named Amina Villa was meant to be paraded before journalists for allegedly using the office of the wife of the president to commit fraud.
At first, she refused to come before the cameras but when she eventually did, things took a different turn.
The Spokesman of the Department of State Services had barely began his speech when the suspecting began shouting. On sighting the cameras, the drama increased.
Calm was later restored and the DSS spokesman began his speech all over, but the media event ended abruptly with journalists mumbling several questions among themselves.