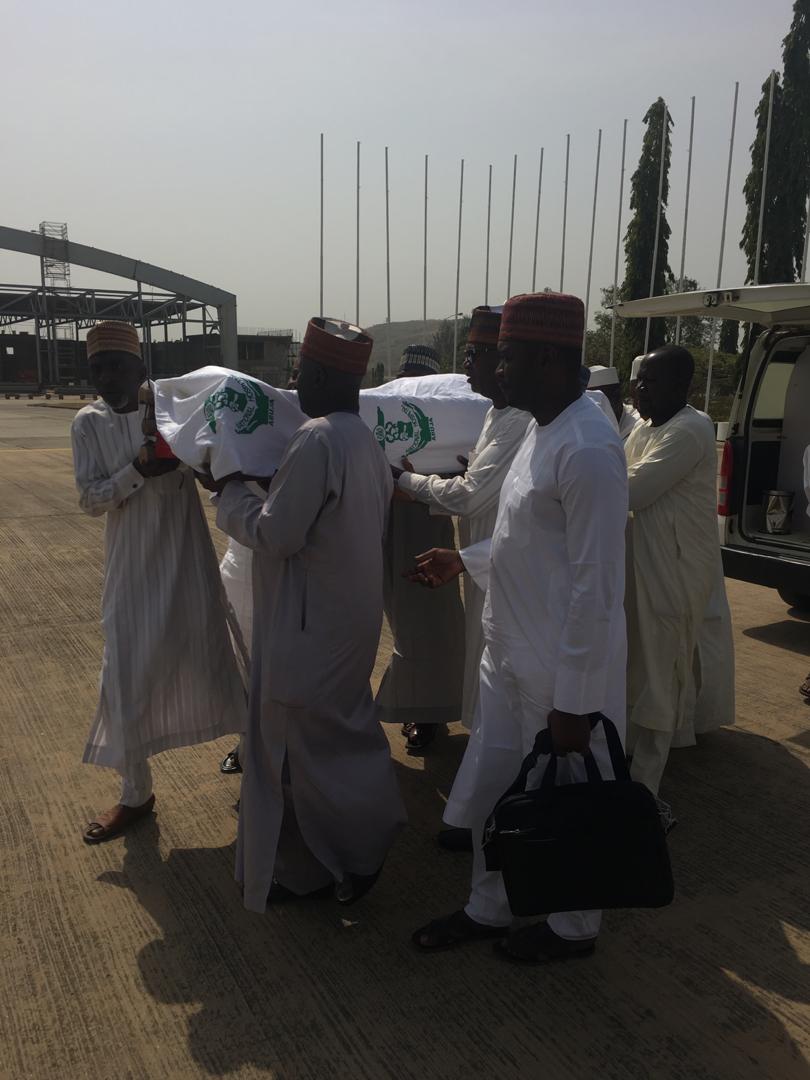 The remains of Nigeria's first elected President, Shehu Usman Shagari has been laid to rest in his home town Shagari village, Sokoto.
The former President died at the National Hospital Abuja after a brief illness arising from complications relating to pneumonia.
Shagari's corpse was received by Sokoto state governor, alongside family members of the deceased at the Sultan Abubakar III International Airport, Sokoto, and thereafter proceeded to Shagari where he was buried in accordance with Islamic rite.
Shagari was described as a patriotic and detribalised leader who work hard to put the nation on the right footing when he oversaw the affairs of the country.
Shagari was elected as first Nigerian elected president in 1979 under the platform of the National Party of Nigeria NPN.
H3 won reelection in 1983 before his administration was short-lived by th3 military junta who topple his government and Major General Muhammadu Buhari led the military government.
He is survived wives and nineteen children and many grandchildren and great grandchildren and many relations.
He is survived by his wives , nineteen children and grand children.