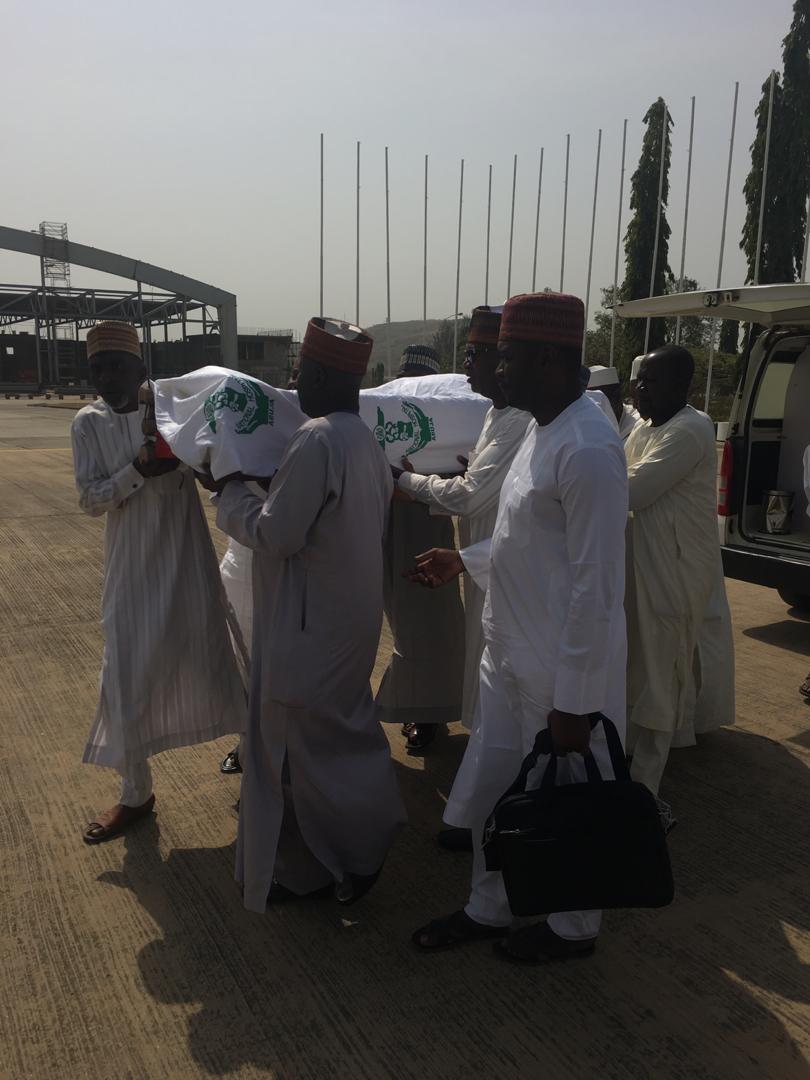 The body of Nigeria's first civilian executive President, Aliyu Usman Shehu Shagari who died on Friday at the age of 93, has left Nnamdi Azikiwe International Airport, Abuja for Sokoto.
He would then be moved to Shagari town where he would be laid to rest, according to Islamic rites by 2pm.
Bello Bala Shagari, grandson of the deceased confirmed this to TVC NEWS by skype from Abuja.