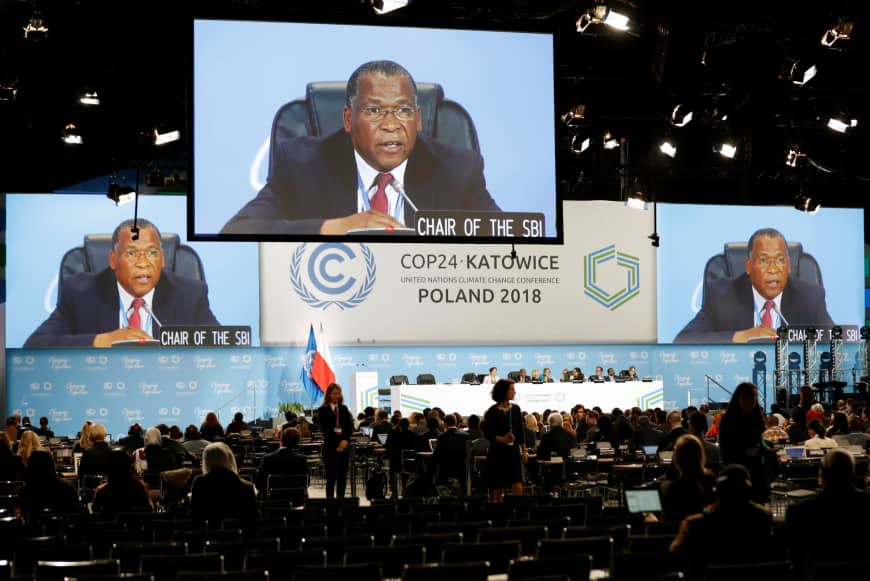 Global warming: climate talks begin in Polish coal city of Katowice
Delegates from nearly 200 nations have began two weeks of talks to tackle deep political divisions at the most important United Nations meeting on global warming since the landmark 2015 Paris deal to shift from fossil fuels.
Fijian Prime Minister Frank Bainimarama declared the U.N. conference open and handed over the presidency of the talks to Michal Kurtyka, Poland's deputy environment minister.
Expectations are low that negotiations in Katowice, at the heart of Poland's coal region, will be sufficient to address concerns laid out in reports over recent weeks on the severity of rising greenhouse gas emissions.
Around 40 environmental activists from the Polish NGO gathered in a park in Katowice, calling on leaders to take action against climate change before it is too late.