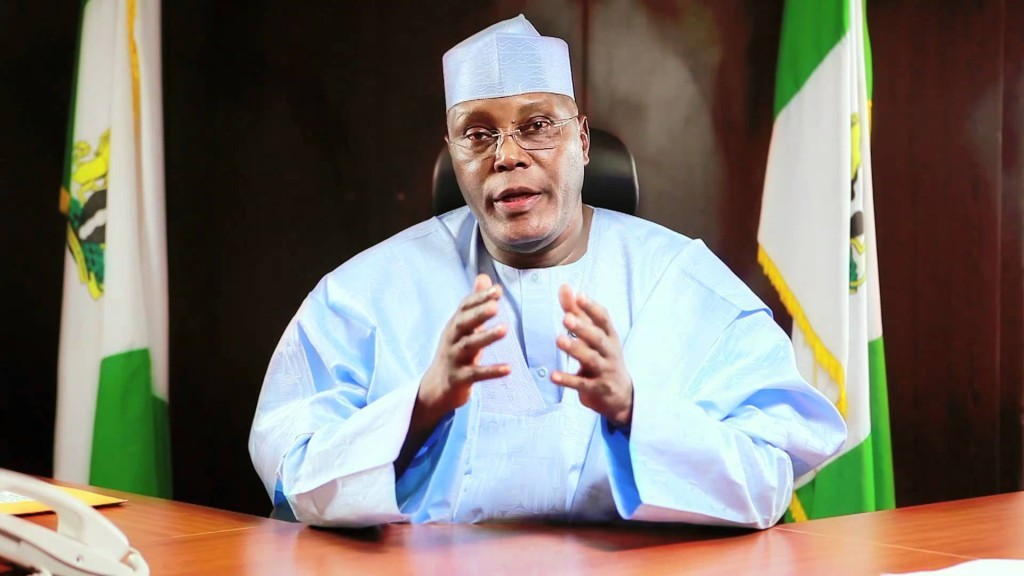 Some leaders of thought in the southwest geopolitical zone on Monday adopted the candidate of the Peoples Democratic Party, Atiku Abubakar, for the 2019 presidential election.
The leaders cited the former vice president's promise to restructure the nation as one reason why they have chosen to back him in next year's poll.
Senior political correspondent Ayodele Ozugbakun who attended a colloquium in Lagos where they made the declaration, reports that the past few months have witnessed several groups other than political parties declaring their support for candidates of mainstream political parties.
With the elections now just a couple of months away, the momentum only seems to be increasing.
Although this gathering was said to cut across party lines, its attendance shows that it is populated with chieftains of the PDP from the southwest.
A prominent member of the Yoruba pan socio-cultural group, Afenifere, Prof Banji Akintayo and the south west national chairman of the pdp set the tone for the event.
The keynote speaker, Olabode George, warns the nation's election management body, INEC, against handling the 2019 poll like the governorship elections in Ekiti and Osun states. He demands that the process must be free and fair.
At the end of the colloquium a prominent Yoruba leader, Dr Remi Akintoye moved a motion for the adoption of Atiku Abubakar as the southwest's candidate for the 2019 election. The motion was unanimously adopted.