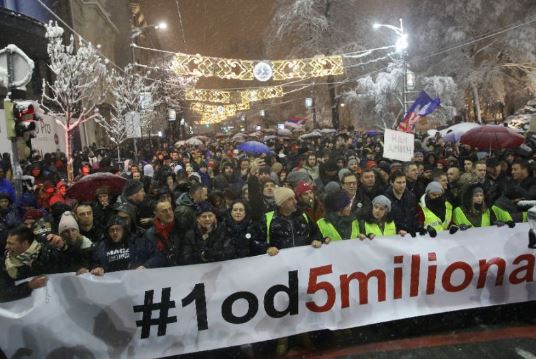 Thousands of Serbians protest against President, chant anti-Vucic slogan
Thousands of Serbians took to the streets to protest against President Aleksandar Vucic and his ruling Serbian Progressive Party in downtown Belgrade.
Serbians marched peacefully through the city centre chanting anti-Vucic slogans in the fourth such protest in as many weeks, demanding media freedoms and an end to attacks on journalists and opposition politicians.
Protesters leading the march carried a banner reading "#1OF5MILLION" in reference to an earlier statement by Vucic that he would not bow to demands even if five million protesters took to the streets.