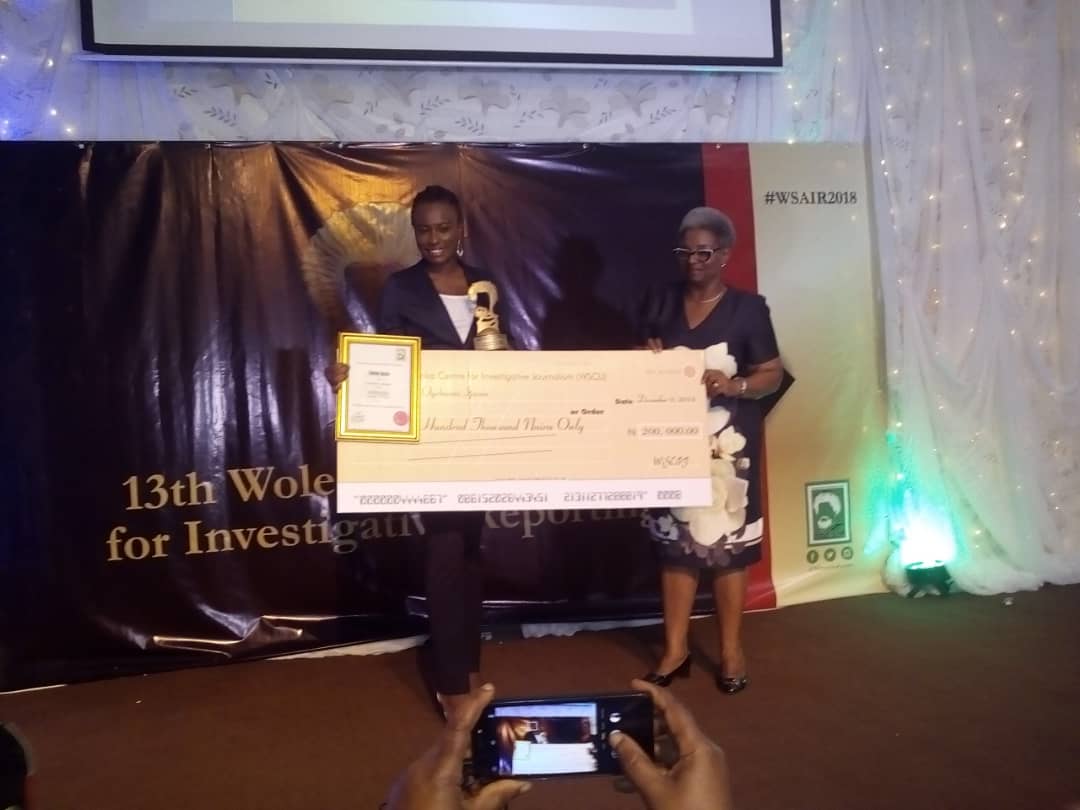 TVC News' Correspondent, Sharon Ijasan, has been declared winner of the Wole Soyinka award for Investigative reporting Television Category.
Also, TVC News anchor, Azeezat Olaoluwa, was runner up in the same category.
Sharon's story on the decay of basic infrastructure in African Bethel School, Ikorodu, was the report that won her the award, while Azeezat's  story on traditional birth attendants won her second place award.
Both stories triggered a response from relevant authorities which caused a cange in the schools as well as caused the federal authority to work on the health system in the country.
The Wole Soyinka Centre for Investigative Journalism (WSCIJ) is a not-for-profit, non-governmental organisation with social justice programmes aimed at exposing corruption, regulatory failures and human rights abuses with the tool of investigative journalism.
The initiative started in 2005 under the name Wole Soyinka Investigative Reporting Award (WSIRA). It operated as an award-giving organisation till 2008 when it took on the name Wole Soyinka Centre for Investigative Journalism (WSCIJ).
The change in name became necessary to reflect the intention of the coordinators to embrace a more robust line of activities; such that have greater capacity for engendering the appropriate values of investigative journalism in the Nigerian media environment.
A big congratulations to Sharon Ijasan and Azeezat Olaoluwa, and the entire TVC Communications family.