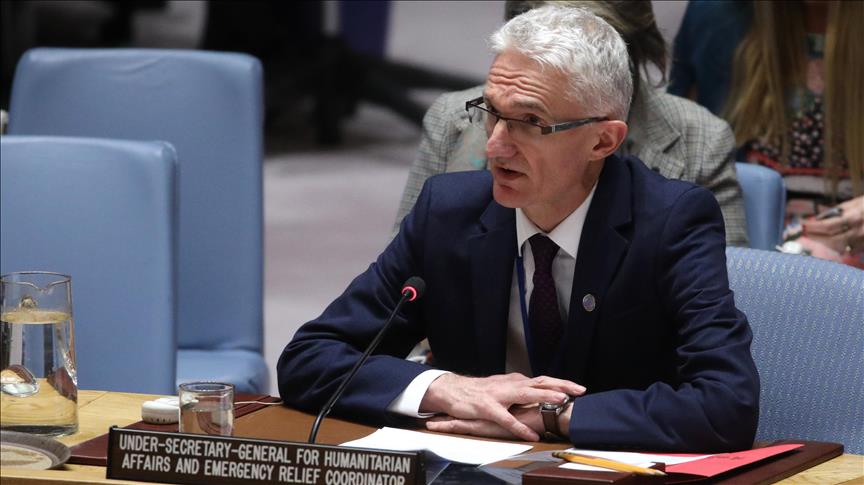 UN aid chief calls for humanitarian cease fire in Yemen
The United Nations Under-Secretary-General for Humanitarian Affairs, Mark Lowcock has again called for a humanitarian ceasefire in Yemen's Port of Hodeidah region to allow aid supplies come through the port and get to Yemenis in need.
Mr Lowcock who was in Saudi Arabia to attend the Quartet Economic Committee on Yemen called for all sides to take real action in solving the humanitarian crisis within Yemen's borders.
The meeting was attended by representatives from Saudi Arabia, United Arab Emirates (UAE), the United States and Britain.
The Quartet Economic Committee formed late in 2016 aims to assist Yemenis in dealing with the economic crisis and poor living conditions.