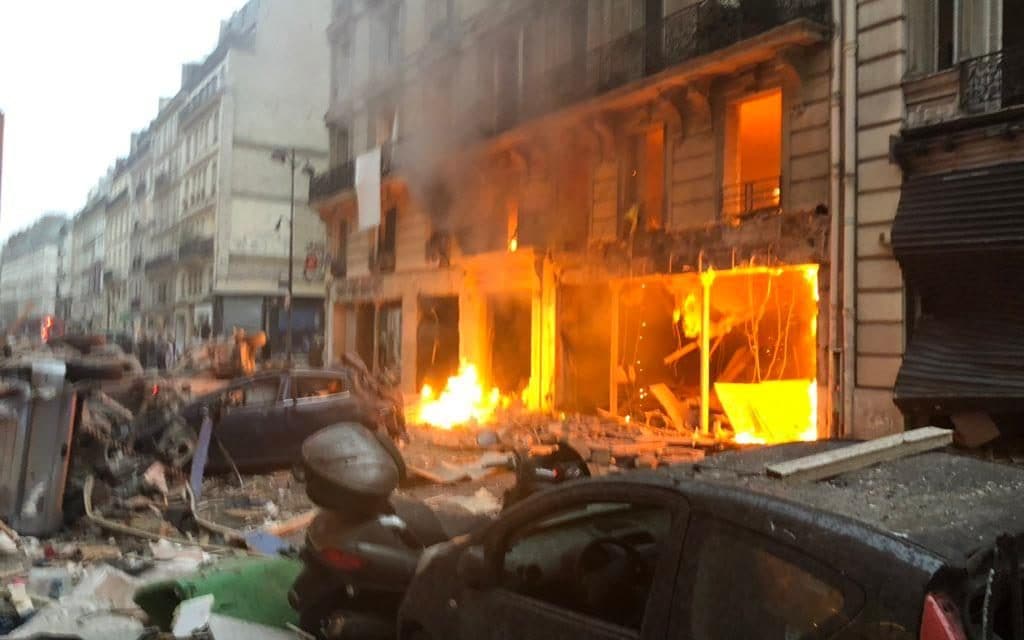 At least 20 injured in explosion at a Bakery in Paris
At least twenty persons have been injured in an explosion at a bakery in central Paris. Two victims are currently fighting for their lives.
The blast gutted a building and ignited a blaze, flipping cars.
Rescuers were searching the building and debris for victims, and rescuing shaken residents from flats above the bakery as several people were treated for injuries.
Initially, there were fears that the blast was a car bomb or a terrorist attack, but, police have said that firefighters were responding to a report of a gas leak when the explosion happened.