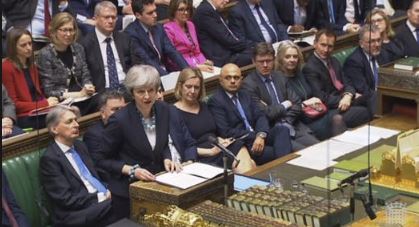 British lawmakers resume debate on Brexit deal
British lawmakers today resumed debate on the Brexit bill after the festive and new year break.
The crucial vote is expected on January the 15.
The government postponed a parliament vote in December amid fears it could suffer a crushing defeat, and the prospect of approval at next week's vote looked increasingly uncertain.
Opposition lawmakers and politicians from British Prime Minister Theresa May's own Conservative Party have threatened to oppose her Brexit deal.
If that happens, it will make the prospect of a no-deal Brexit more likely than ever.