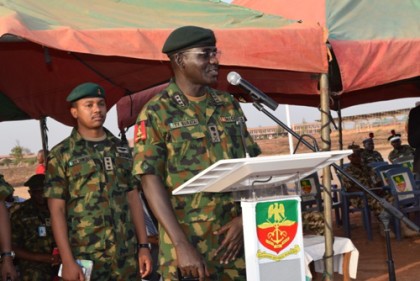 Nigeria's Chief of Army Staff has tasked his men to justify President Muhammadu Buhari's investment in the force, by bringing to an end, the prolonged security challenges in the Northeast.
He spoke at the Army's annual end of the year celebration at the 20 Model Battalion Serti in Taraba State, where he also inaugurated a newly equipped military hospital to take care of the medical needs of the host community and military personnel as well as their relatives.
He was represented by the commander of the Serti battalion.
The Chief of Army Staff emphasized that the military under his watch would remain a uniformed factor devoid of religion and tribal sentiments.
A 30-bedroom hospital was equipped with latest medical facilities.