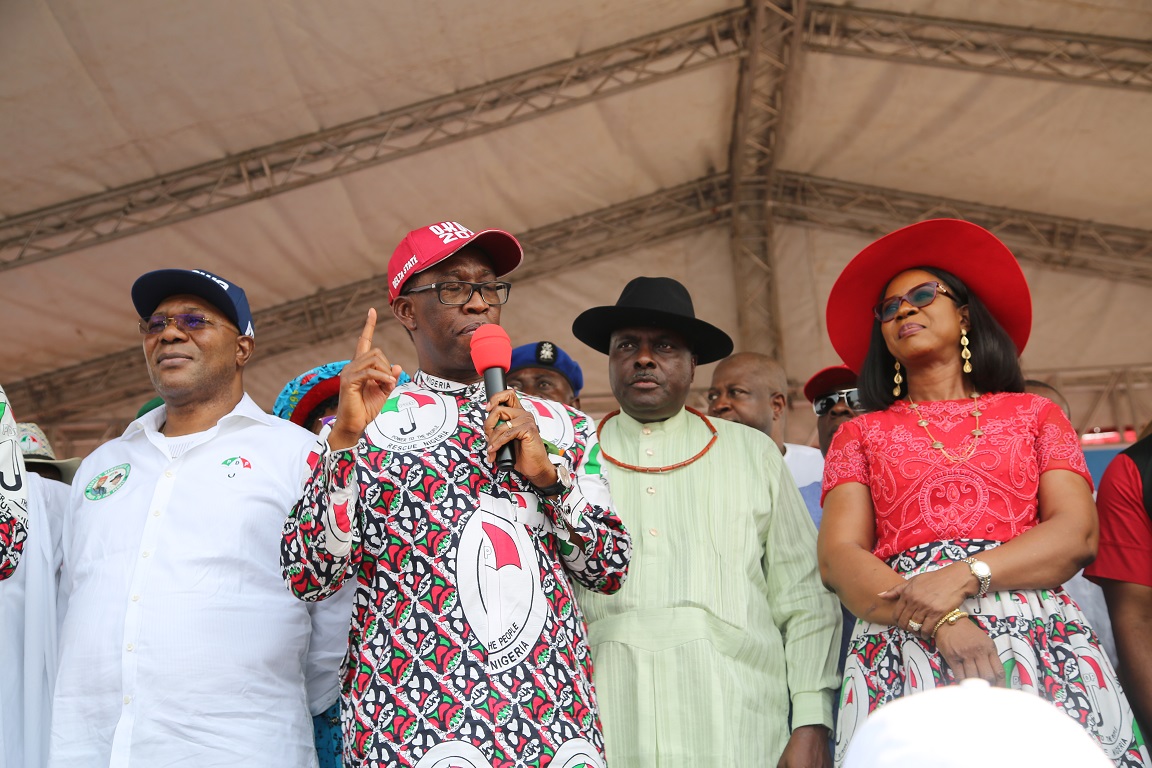 Delta State governor and the candidate of the Peoples Democratic Party, Ifeanyi Okowa, is inviting candidates of other parties to a debate ahead of the Governorship election. Okowa addressed thousands of people at the Oghara Township Stadium where former Governor James Ibori also joined him to flag off his re-election campaign in the state.
Ovieteme George reports that from the twenty five Local Government Areas, the people conveyed on the Oghara Township Stadium to witness the flag off of campaigns for the re-election of Governor Ifeanyi Okowa .
The Delta Governor's record of performance does not leave them in doubt about who they want to lead them for the next four years.
Governor Okowa has his sights on continuity and service delivery to the people of Delta State – a vision also shared by the first of his predecessors.