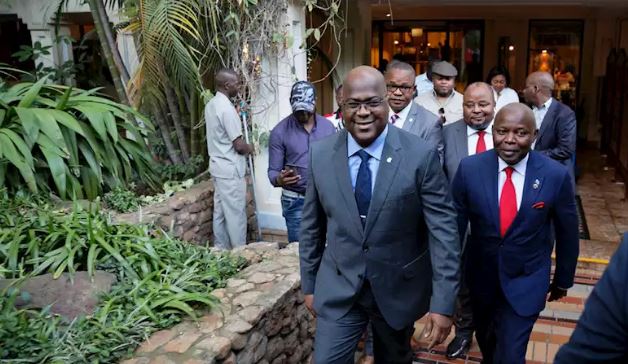 DRC Elections: President-elect,Tshisekedi pays homage to Kabila
Congo President-elect, Felix Tshisekedi has paid his respects to outgoing President Joseph Kabila, whom he described as a "partner in democratic change".
Speaking to thousands of cheering supporters in the capital, Kinshasa, Tshisekedi pledged to be the president "of all Congolese".
The opposition leader's victory at the poll is expected to be confirmed in the next ten days by the constitutional court.